A SNK Corporation tem o prazer de anunciar que seu mais recente título de sucesso, The King of Fighters XV, se juntará à impressionante programação da Evolution Championship Series (EVO) 2022. Maior torneio de jogos de luta do mundo, o EVO 2022 está oficialmente de volta com público presencial este ano, e dará boas-vindas aos fãs em sua casa icônica em Las Vegas, com uma combinação de jogos de luta novos e antigos. O evento acontece entre os dias 5 e 7 de agosto no Mandalay Bay Resort & Casino.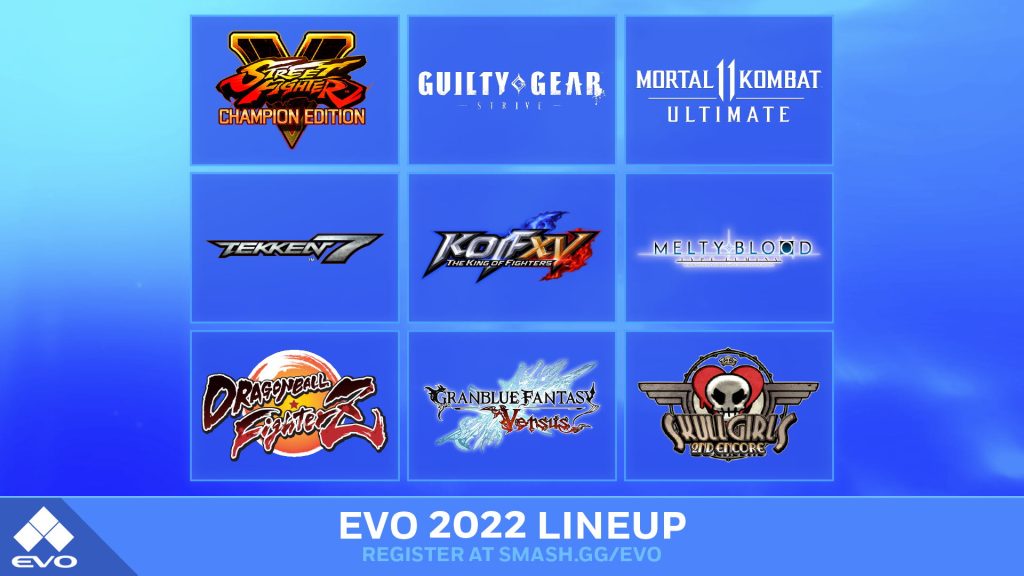 The King of Fighters XV estará ao lado de outros oito títulos icônicos e o produtor-chefe da SNK, Yasuyuki Oda, disse: "Estamos muito felizes por fazer parte do torneio EVO deste ano com The King of Fighters XV. Tivemos um grande sucesso com o jogo desde seu lançamento no mês passado e mal podemos esperar para deixá-lo brilhar no maior e mais longo torneio de jogos de luta do mundo! O EVO tem uma história gigante celebrando alguns dos melhores títulos e jogadores de jogos de luta do planeta, e é muito bom poder fazer parte disso."
As inscrições já estão abertas e os fãs podem comprar ingressos aqui. Os quartos do hotel estarão disponíveis no Mandalay Bay Resort and Casino. Para quem quiser assistir, os torneios serão transmitidos ao vivo durante todo o evento.